Tailored for your intellectual and creative mindset. And everything fun in between.
There are three things to know about the programs and classes at Newbury Court: 
They're based on your passions and interests.  
Our Director of Programs, Jill Crowley, loves to collaborate and is always open to exploring new ideas and experiences. 
We have rich cultural resources and abundant natural beauty to draw from as we create them.  
If you've always wanted to try something or learn more about it, you're in the right place. Many of our residents didn't know they had a creative side—until they gave it a try. Our hands-on programs and classes are led by professionals, academics, and even residents highly accomplished in their fields of expertise.  The musicians and artists who perform and show their work here are trained and affiliated with prestigious institutions including the Groton Hill Music Center, the New England Conservatory, the Berklee School of Music, the Longy School of Music, the Copley Society, the Guild of Boston Artists, and even the Boston Symphony Orchestra. 
While we love the arts, we also love to get outside! That's why we partner with our fitness director to hold fun (and very popular) walks designed to accommodate all levels of fitness. We're also partnering with Mass Audubon to hold fascinating monthly events from natural science lectures and wildlife programs to guided nature and birding walks. We're even working with them to develop a boardwalk in our wildlife-heavy wetlands along the Sudbury River.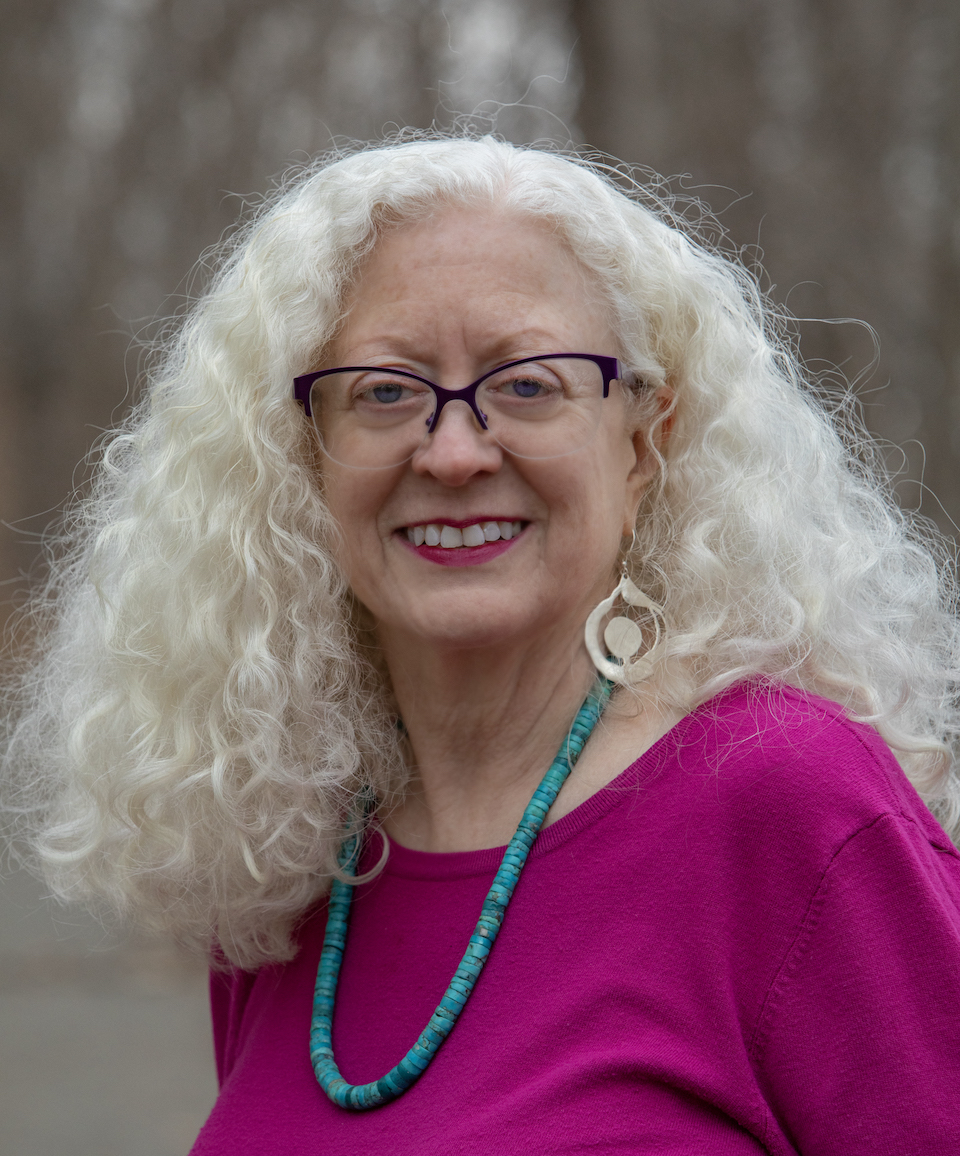 Jill Crowley, Director of Programs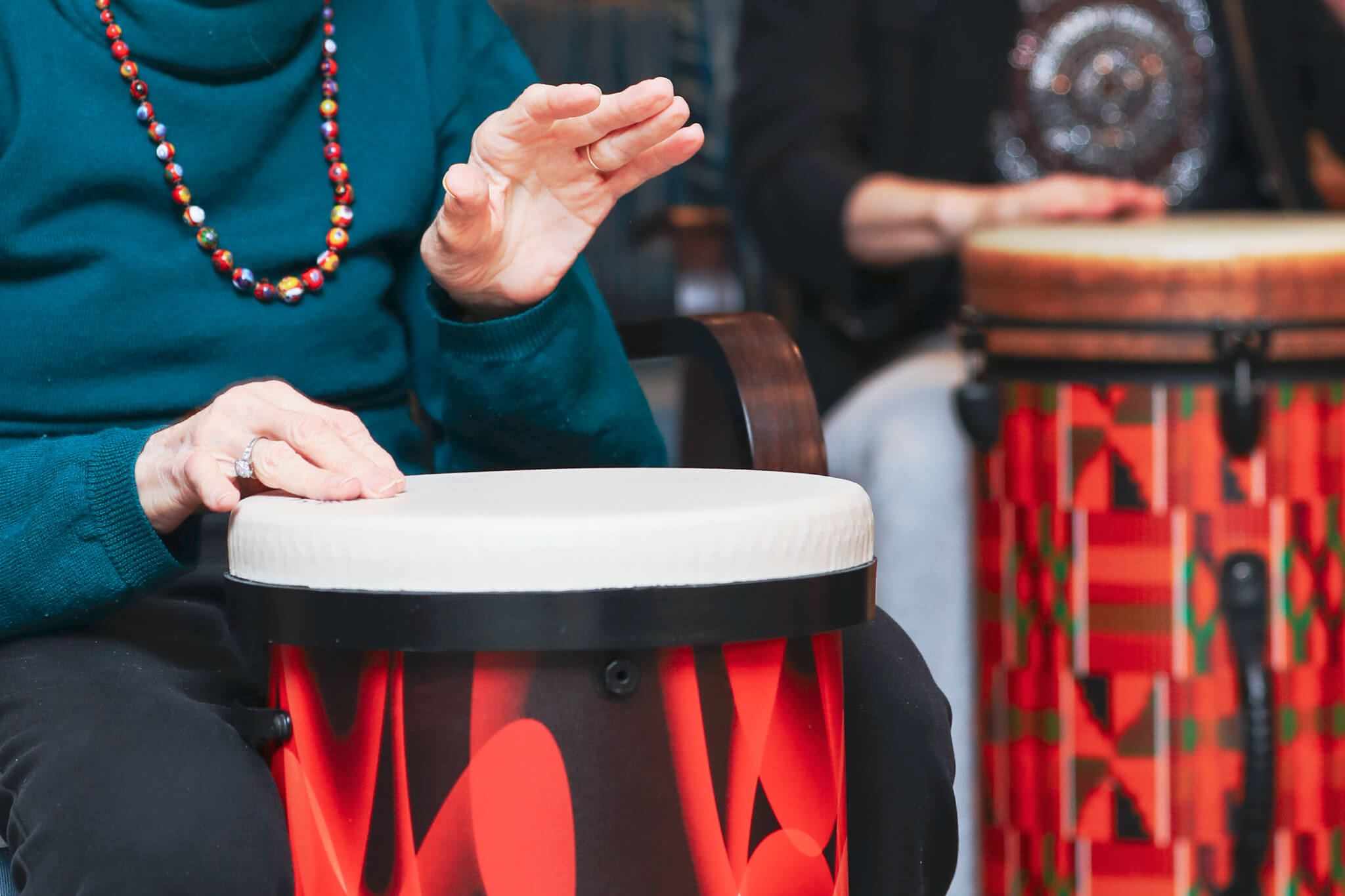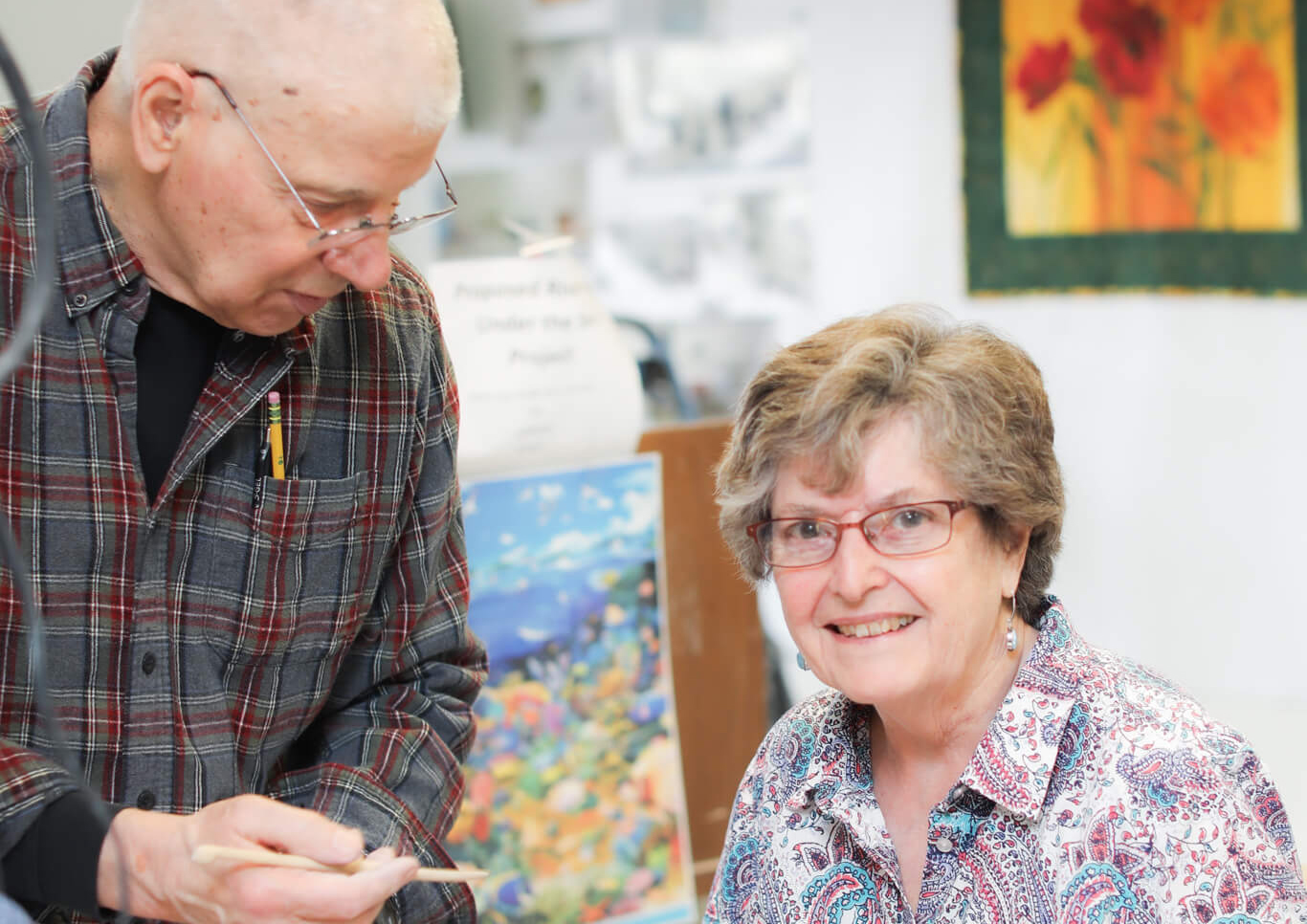 Meet Jan and Ted Carvalho
Jan and Ted Carvalho have long shared a love for building things—a loving family, their own timber-framed house and strong community relationships, just to name a few. Today at Newbury Court, they're helping to shape our community through a special gift from Ted; his pottery studio.
The Carvalhos have many fascinating stories to tell. And they'd love to hear yours.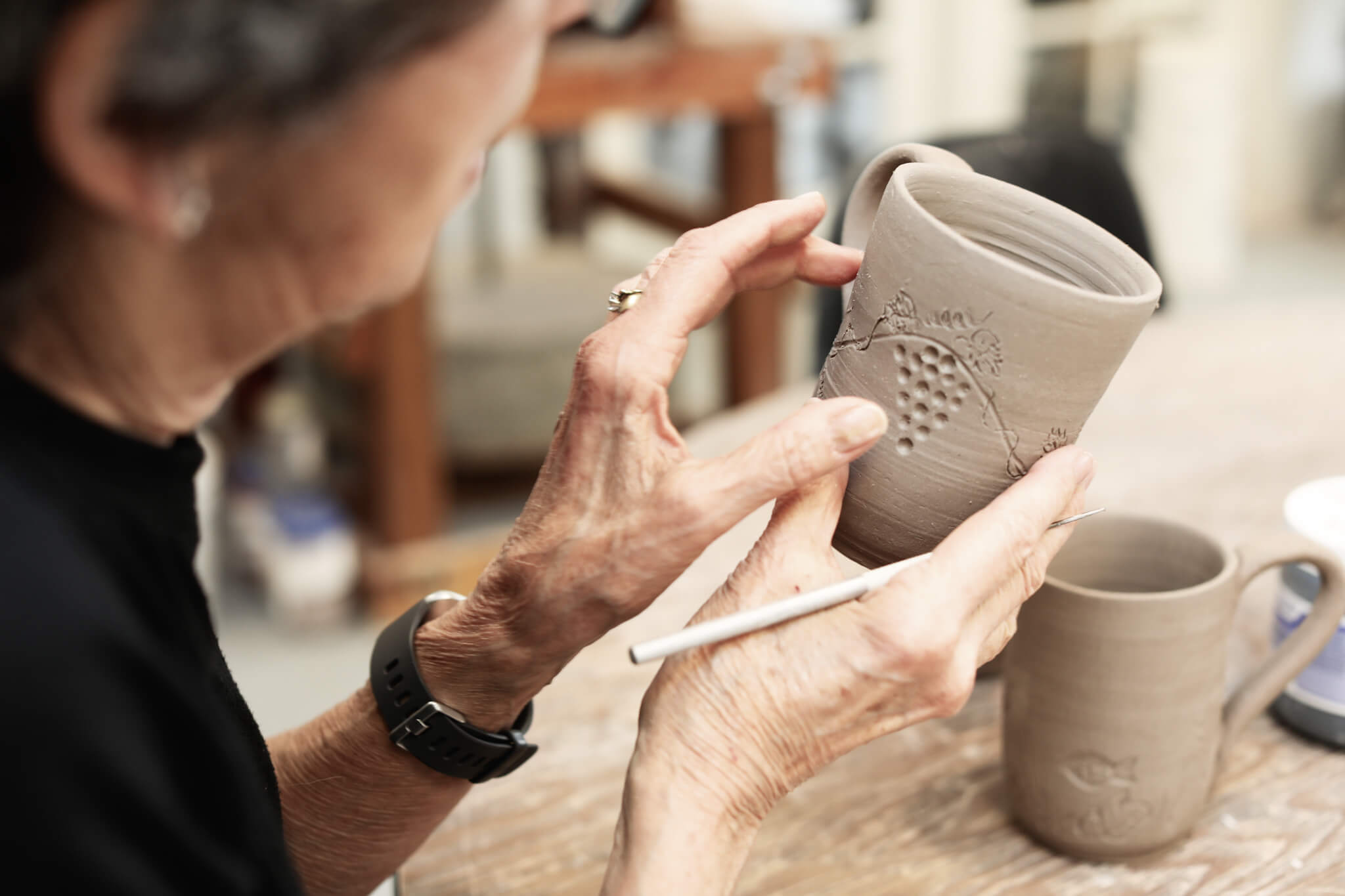 Pottery and Ceramics Studio
Donated by one of our residents, the professional pottery and ceramics studio is always a beehive of enthusiastic activity. Complete with two kilns, pottery wheels and practically every tool you could ever need, it offers a variety of lively, hands-on classes, workshops and projects taught by professional ceramicists.
The pottery studio is where people gather to learn a new skill, expand their creativity, have fun and join in volunteer projects to benefit the community at large or to beautify their own.
Art Classes and Exhibitions
Whether you've never held a paintbrush in your hand or you're an expert behind the camera lens, we offer creative art classes for all levels—drawing, watercolors and acrylics, photography and more. And our beautiful art studio is flooded with natural light and inspiring views of the Sudbury River.
While resident artwork is tastefully displayed throughout the community, we also have two spacious, professionally lit art galleries. Exhibitions featuring both resident and professional artists, including the New England Sculptors Association, are held throughout the year. Each opening is kicked off by a wine and cheese gala, which is open to the public and very popular.
Additional Programs, Classes, Events and Amenities
Classes
Hand Percussion/Drum Circle
Art/Drawing
Literature
Zumba/Exercise
Events
Live theatrical, symphonic, opera, piano, jazz, swing and world music performances
Great Courses Lecture Series
Community chorus and vocal groups
Natural science lectures
Live wildlife programs featuring birds and other wildlife
Activities
Outings to an array of cultural and performing arts events and historical landmarks
Nature Walks on and off campus
Birding Walks with wildlife experts
Groups
Needle and chat, knit and chat and beading groups
Book and discussion groups
Diversity and Inclusion group
Climate Initiative Group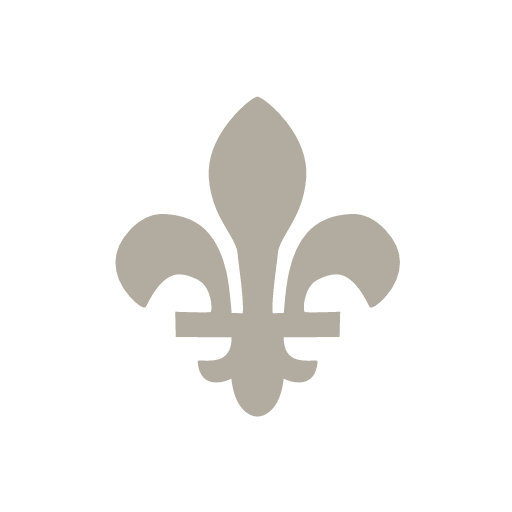 Independent Living
Independent Living
Enjoy the freedom of an enriching, maintenance-free lifestyle.

Dining
Dining
Savor the exemplary experience that rivals top restaurants.

Spiritual Life
Spiritual Life
Welcoming to all, share in the enlightening gifts that warm the spiritual core.
Contact Us
To learn more about the programs, classes and events, and to tour our beautiful pottery and art studios at our inspiring senior living community, please fill out the request form.
"*" indicates required fields