Newbury Court feels it is important to have the flexibility to work with prospective residents and their specific financial situations. While we have a popular 90% refundable entrance fee program, we try to meet your particular financial scenario. Be certain to ask our residential consultants about programs that may better meet your financial goals and needs.
Most of our residents have entered Newbury Court under our 90% refundable entrance fee program and pay an entrance fee for the apartment home of their choice. The entrance fees range from $358,800 to the $760,000s—much lower than the median house price of Concord and many surrounding towns. When you leave Newbury Court, 90% of the amount of the entrance fee you paid will be returned to you or your estate.
A monthly fee covers basic services that come with your apartment home and all the community amenities you'll love. These include utilities; maintenance; real estate taxes; transportation to shopping, local medical appointments and other area destinations; emergency alert system; 24-hour concierge; access to a full calendar of programs; and a resident care team on-site 24 hours per day, 7 days a week.
Although our 90% refundable entrance fee program is popular, we do strive to meet changing markets and needs.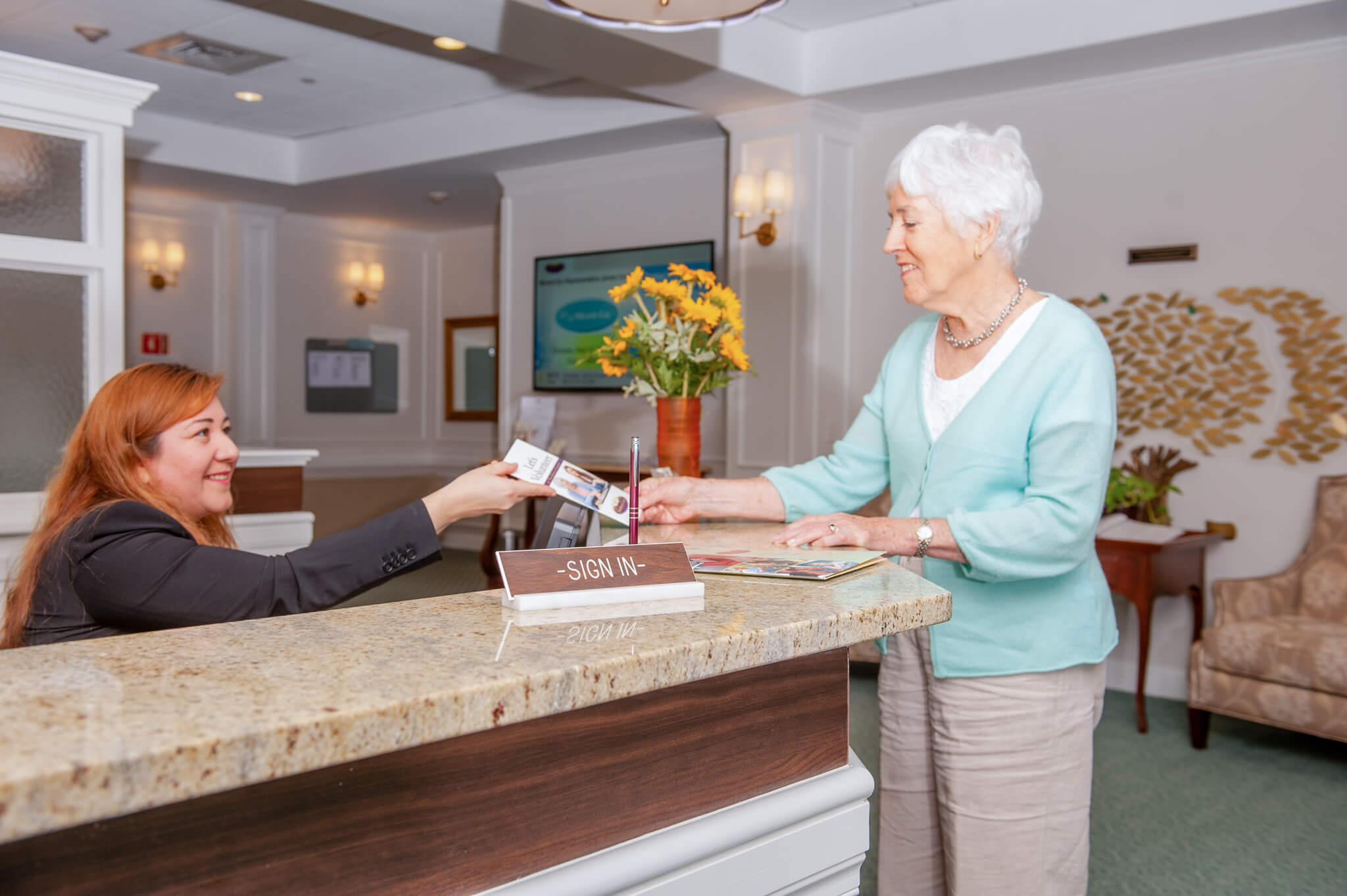 Lifestyle
Lifestyle
Discover the enriching, social culture filled with rewarding opportunities.

Floor Plans
Floor Plans
Find the perfect layout that matches your tastes and lifestyle.

Health Services
Health Services
Learn about our on-campus healthcare and secure your future.
Contact Us
To learn more about how Newbury Court can fit into your financial future and to schedule a tour of our beautiful Life Plan Community, please fill out the request form.
"*" indicates required fields