Made to order. Made to love.
The indulgence of delectable cuisine. The warmth of gracious hospitality. The smiles shared with great friends. They all define the incomparable dining experience and commitment to excellence at Newbury Court.
It's no wonder. Our executive chefs, sous and pastry chefs hail from some of the top culinary schools and hospitality services.
Every thoughtfully planned menu is crafted to appeal to different tastes and appetites, including vegetarian, heart healthy or gluten-free selections. Each dish is prepared using market-fresh ingredients, like those from Verrill Farm, an area staple. Seafood is delivered from Boston's well-loved Turner's Seafood. Pastries made from scratch by our professional pastry chefs, as well as sauces, soups, stocks and salsas.
Whether you're savoring a crisp salad or fresh roasted vegetables, a hand-cut filet mignon or the best fried chicken around, a succulent lobster tail or salmon you'll rave about, or a decadent dessert, every bite rivals some of the best restaurants and hotels you can find.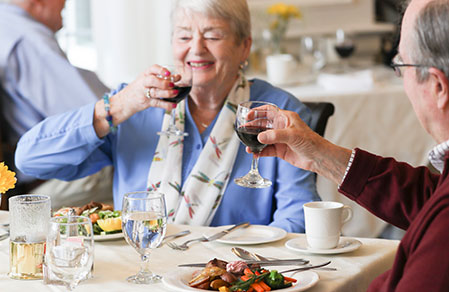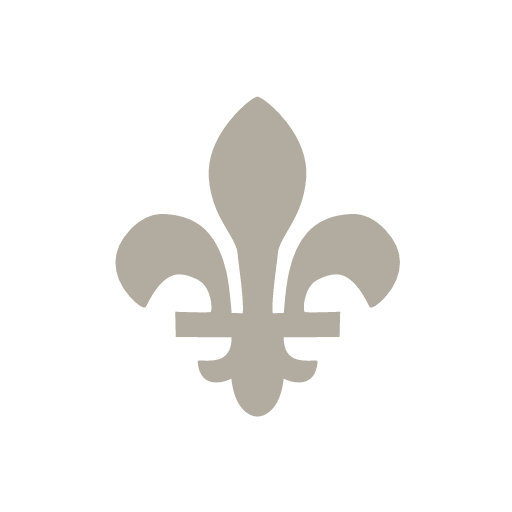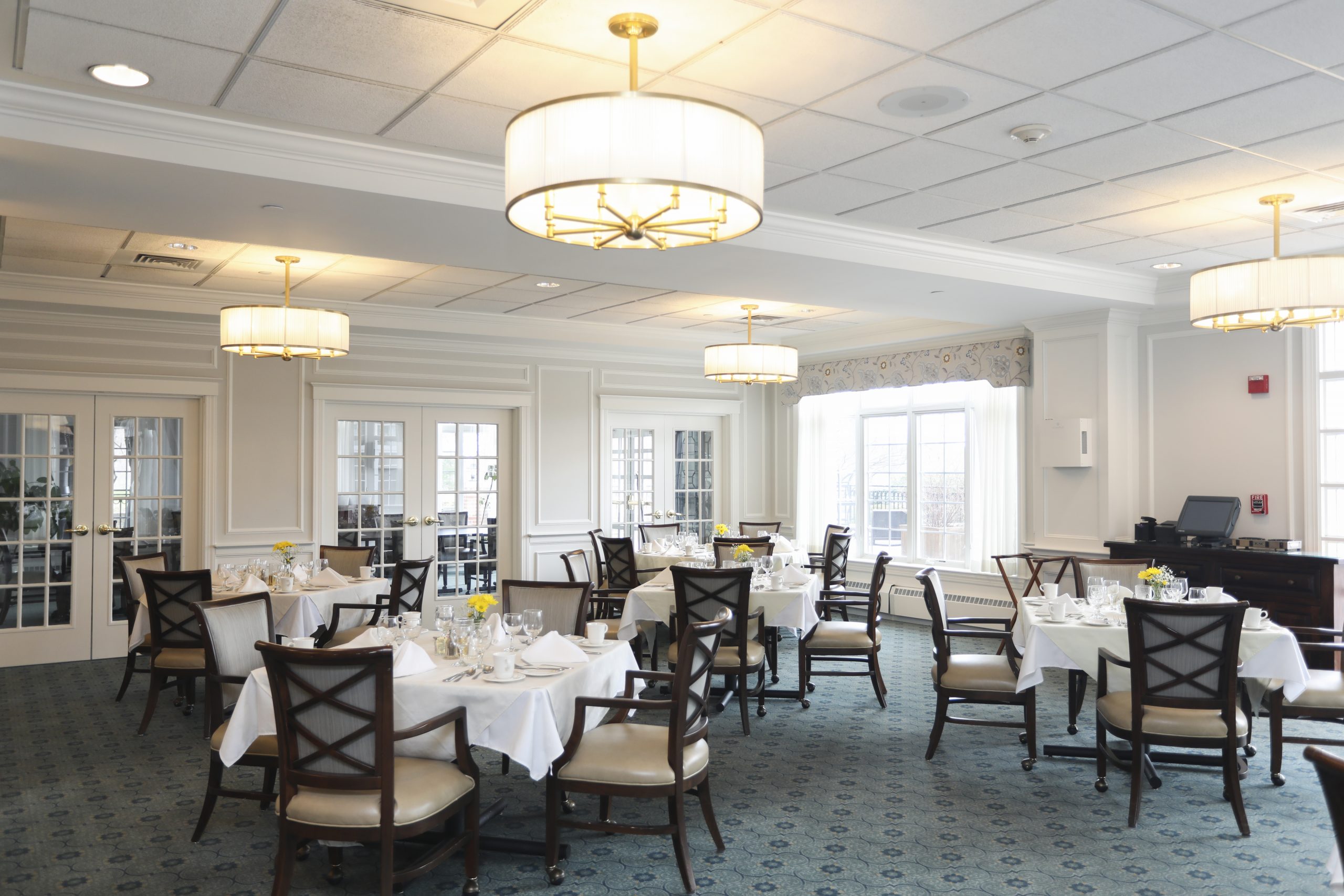 We offer two elegant dining rooms, so you'll always be close to a delectable full-course meal. Each features a new daily menu and attentive tableside service. We also have two private dining rooms for you and your family to enjoy a private meal for a birthday or holiday.
You'll enjoy dining alfresco on the beautiful terrace. It's a lively, social atmosphere complete with relaxing views of the Sudbury River. It's also where all gather for Sizzling Tuesdays, our weekly and well-loved barbecues.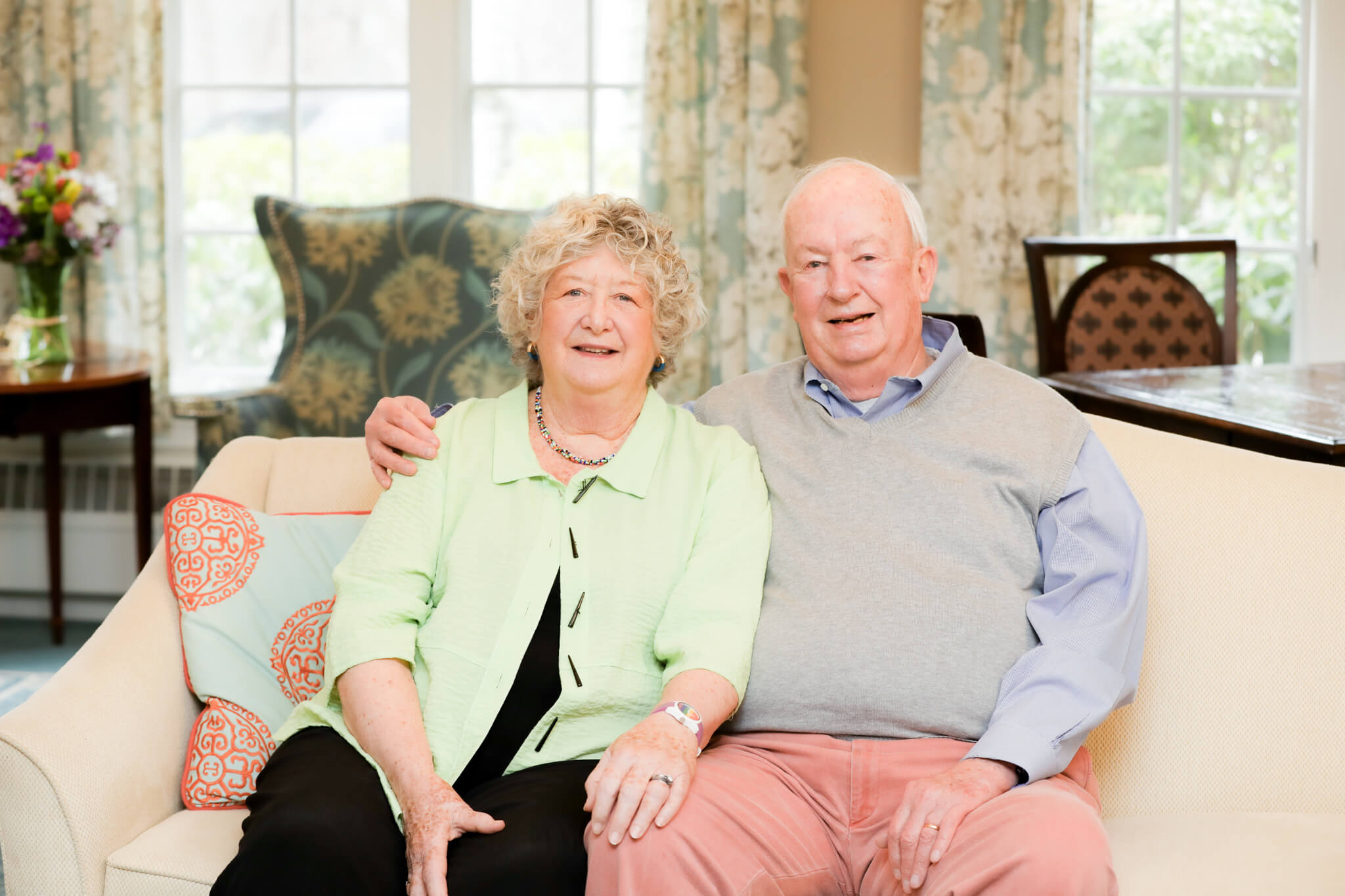 Meet Lynn and Bob Stroud
"People here have led interesting lives and they're willing to share their experiences," Lynn Stroud says. "When you have dinner with someone, you always learn something new, which is great."
She and her husband, Bob, have interesting stories of their own to share. You should get to know them.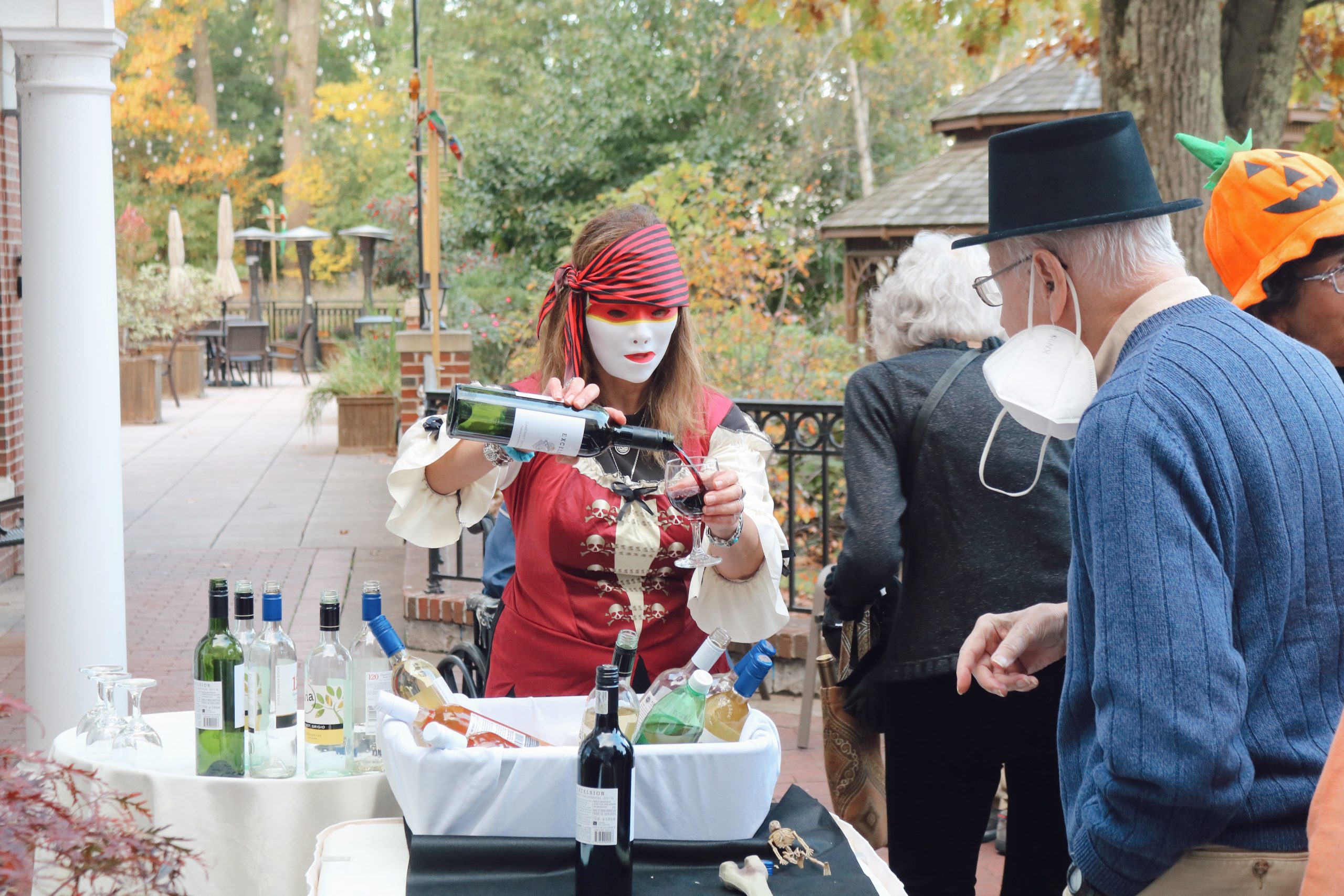 Themed Dinners and Celebrations
Residents love our themed dinners—and you will, too! Enjoy a Hawaiian luau or celebrate Mother's and Father's Day, St. Patrick's Day or the festive Fourth of July bash. We commemorate practically every holiday you can think of and hold themed dinners throughout the year just for fun.
And wait until you try our remarkable holiday buffets. They feature a delicious buffet spread, complete with ice sculptures, for a presentation that's second to none. No matter the celebration, they all bring friends and families together in fun and good cheer.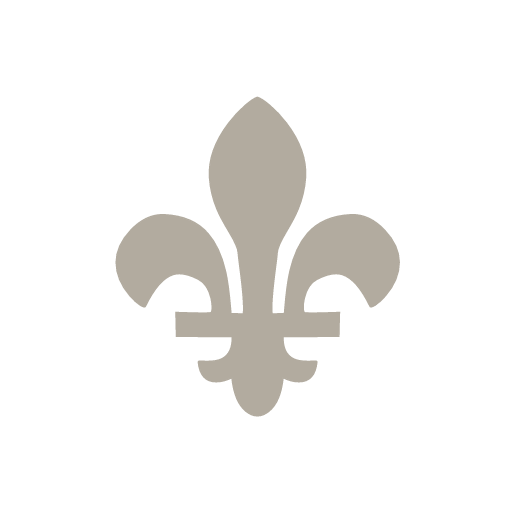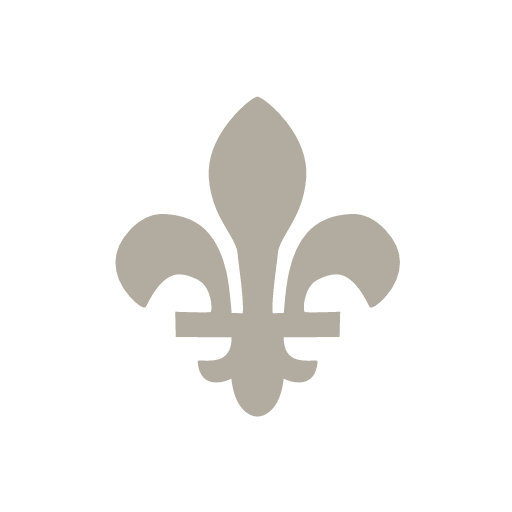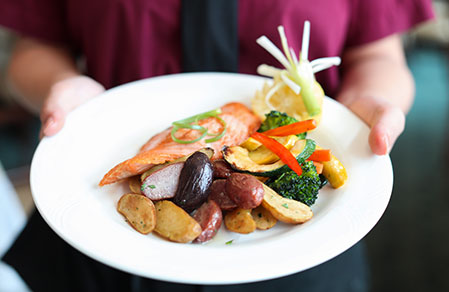 Private Dining and Banquets
Planning a party or special event with family and friends? A community meeting or even a family wedding? Reserve our beautiful banquet venue that comfortably accommodates parties of 5 to 125. Sit back and have fun while our executive chef and his professional culinary team cater to all your needs to bring your occasion to life.

Fitness
Fitness
See how we nurture the whole you – mind, body and spirit.

Programs and Classes
Programs and Classes
Music, literature, history, art… Come grow in the creative side of life.

Independent Living
Independent Living
Enjoy the freedom of an enriching, maintenance-free lifestyle.
Contact Us
Would you like to join us for a personal tour to get a taste of our exceptional senior living lifestyle firsthand? Just fill out the request form.
"*" indicates required fields